DIRECTOR
Gavin O'Connor
SCREENWRITERS
Gavin O'Connor
Brad Ingelsby
STARS
Ben Affleck
Al Madrigal
Janina Gavankar
RATING
R (for language throughout including some sexual references)
RUNTIME
108 minutes
RELEASE DATE
March 6, 2020
STUDIO
Warner Bros. Pictures
---
Heading into the theater, I had a good idea of how The Way Back was going to play out. For the most part, I was right. Not to say I'm some sort of cinematic soothsayer. It's a sports movie and they tend to follow the same, predictable formula: a down on their luck veteran of [insert sport here] lands a gig as the head coach of a historically awful team (often a high school team). By the end, they overcome the odds to win the championship (usually with a knuckle-biting last-second score) and the coach's life is back on track.
The Way Back adheres to many of the same conventions, up to a point. Beyond that, it's an intimate and often melancholy character study featuring Ben Affleck at his most vulnerable and– maybe not so coincidentally– his most captivating. He plays Jack Cunningham, a functioning alcoholic and former high school basketball star who winds up the head coach of his former team. Turns out they're in need of their own turnaround as they haven't even gone as far as the playoffs since Jack's days on the court.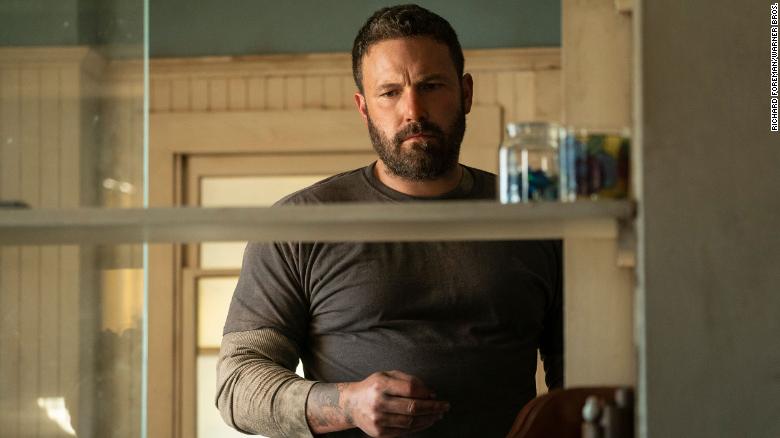 As he did with the 2011 MMA drama Warrior, Gavin O'Connor (who previously directed Affleck in The Accountant) demonstrates a deep understanding of his protagonists as well as his relationships with those closest to him. Janina Gavankar makes a lasting impression as Angela, Jack's ex-wife. The two share a strong, complicated bond burdened by unimaginable trauma. For many viewers, the real-world struggles at the heart of The Way Back will hit a bit too close to home. That just speaks to how sincerely the filmmakers treat these characters as well as their pain.
Because much of The Way Back is about Jack's life off the court, the couch-player relationships aren't as developed as you might expect given the typical sports movie. Instead, the film sees Jack's tenure with his team as just one of the many bricks which hopefully will pave the way to a life with less hurt.
The soft relentlessness of Rob Simonsen's piano underscores each emotional crest and trough. It isn't flashy, but it's definitely one of the more impactful scores so far this year.
If you're in the market for a cathartic cry, or just need a reminder of how good an actor Ben Affleck is, then The Way Back is the way to go.
Also opening wide this weekend is Disney-Pixar's Onward. You can check out my review for that here!
---
Those are my thoughts on The Way Back. Have you had a chance yet to check out this flick? If so, what did you think? Do your opinions agree with mine? If not, how did the movie hit you? Either way, I want to hear from you so sound off in the comments section below!