Just because the leaves have all fallen and the ground is caked in puffy white stuff doesn't mean we should give up on scary movies. There are plenty of great holiday horror movies to tear into during this, the season of giving. End your year on a high note – rather, a scream – with these thrilling (and sometimes bloody) Christmas horror movies! Consider this list my gift to you!
Black Christmas (1974)
Bob Clark's Black Christmas is a seminal slasher, one whose influence on the horror genre is still felt today. Though it wasn't exactly the first of its ilk, it did bring together and even introduce some of the tropes that audiences even today expect out of a "killer picks off a group of kids one-by-one" outing. We're talking such trademarks as the killer point-of-view shot, the obscene phone calls that of course are coming from inside the house; and it was definitely the first holiday themed slasher, hitting theaters a surprising four years before John Carpenter's Halloween.
---
The Lodge (2020)
The latest released on this list is fortuitously also one of my favorite films of 2020 so far. That's not to say that I've watched it a bunch. Because I haven't; I refuse to. This film is simply too dark. Featuring two kids who've been snowed in with their father's unbalanced new girlfriend on Christmas Eve, The Lodge had killed a piece of my soul by the time it was all said and done. A haunting and unforgettable experience.
---
Anna and the Apocalypse (2018)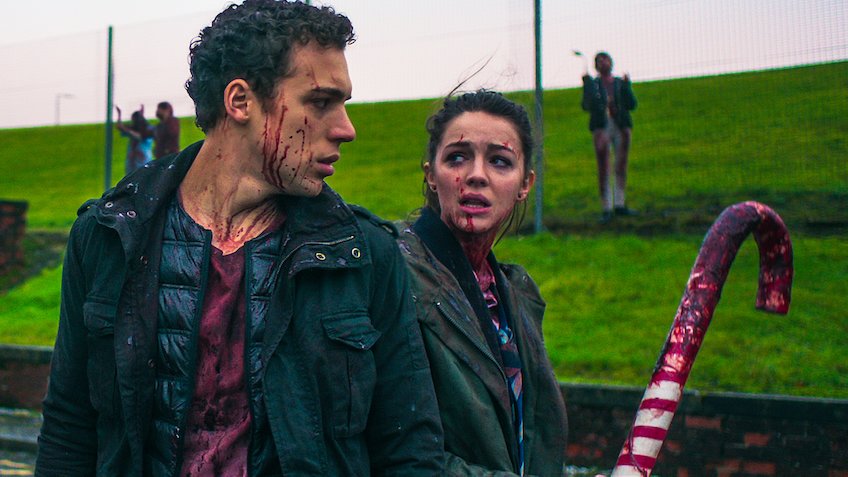 What's Christmas without a hoard of flesh-eating undead and a musical number or two? That's right, Anna and the Apocalypse is the very first Christmas-themed zombie musical and I am definitely here for it. Though don't let the infectious, toe-tapping ditties distract you from the darkness lurking at the heat of this film. It's still an apocalyptic tale chock full of enough bloods, guts and death to make The Walking Dead look like a quaint holiday evening at your uncle's place. If you're still willing to give the film a whirl, I promise it will be unlike anything you've seen before.
---
Gremlins (1984)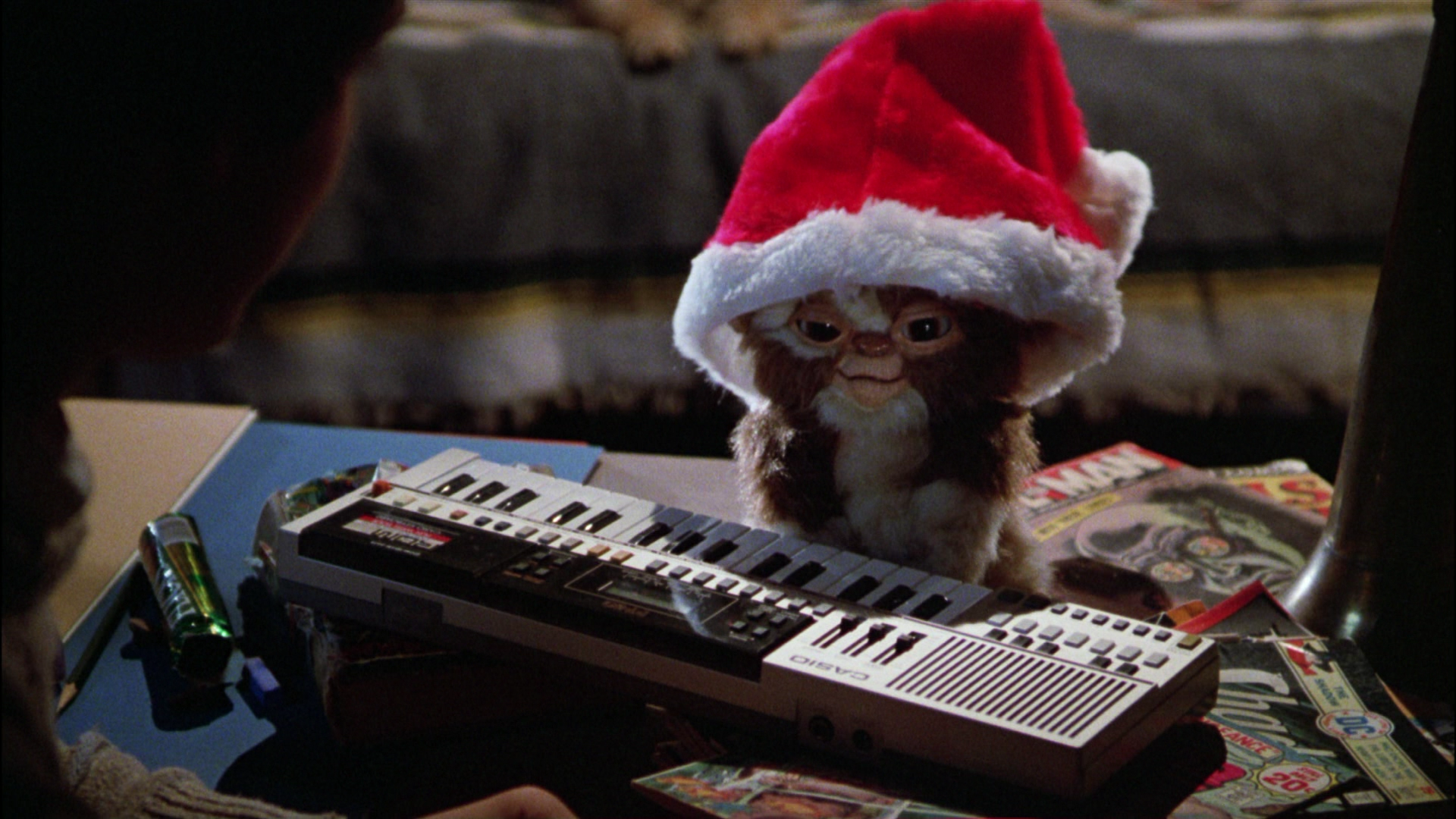 Yeah, I know. Gremlins at this point is a Christmas classic, so much so that I kind of feel ashamed for having to point it out. Not really though. This movie is a delight! From its hopeful, well-meaning protagonist to one of cinema's most endearing animatronic fuzzballs, it's easy to understand why almost four decades later moviegoers keep looking to it each and every holiday season.
---
Deadly Games (Dial Code Santa Claus) (1989)
This late 1980's gem nearly disappeared from the holiday horror scene until Shudder started streaming it for subscribers in more recent years. It's a good thing too, because no other film quite equals its playfully sinister tone. If you're not familiar with Deadly Games, it essentially plays like a cross between Home Alone and Christmas Evil wherein an inventive rich kid must defend his home against an increasingly agitated and lethal Santa Claus. And like those films, Deadly Games features some surprisingly nuanced character work, helping its case as a cut above most "Santa gone mad" slashers of the 1980s.
---
Christmas Evil (You Better Watch Out) (1980)
Speaking of Christmas Evil, here it is! A friend described this movie to me as the Taxi Driver of Christmas movies, at which point I had to check it out as soon as possible. And you know what? He was absolutely right! We follow a mentally ill middle-aged man whose grip on reality slowly starts to shatter the closer to Christmas it gets. And I mean slowly. Like Martin Scorsese's landmark thriller, Christmas Evil takes its time getting to the so-called "good stuff." The film is much more of a character study than a straight-up slasher flick, which I'm sure will turn some fans of the genre off. For anyone who might be interested, I implore you to check out the Taxi Driver of Christmas movies!
---
Those are my picks for five memorable holiday horror movies that will help keep the Halloween spirit alive during your Christmas season! What do you make of my picks? Which films did I leave out? Sound off in the comments below and let me know your thoughts!