The purpose of this list isn't to share with you what I think are the best horror films of the year (though I will be sharing some of my personal experiences with each film along the way). My goal here is to provide you with options for the horror movie marathon that you no doubt have planned for the fall. After all, horror comes in many different flavors!
After Midnight
Directors: Jeremy Gardner, Christian Stella
Synopsis: When his girlfriend suddenly disappears, leaving a cryptic note as her only explanation, Hank's comfortable life and his sanity begin to crack. Then, from the woods surrounding his house, something terrible starts trying to break in.
Where to watch: Hulu
After Midnight is one of my very favorite films of 2020, regardless of genre. A big reason for that is just how casually the film shifts between genres. One moment it's a suspenseful creature feature and the next a gut-busting romantic comedy. If you're on the market for more of a nuanced horror experience, you'll definitely want to check out this one.
---
The Invisible Man
Director: Leigh Whannell
Synopsis: When Cecilia's abusive ex takes his own life and leaves her his fortune, she suspects his death was a hoax. As a series of coincidences turn lethal, Cecilia works to prove that she is being hunted by someone nobody can see.
Where to watch: Video on demand
The Invisible Man remake was one of the last films to get a theatrical release here in North America before the pandemic forced movie theaters to close. At least the seemingly timeless tradition of moviegoing got to go out on a high note. Not only is The Invisible Man a thrilling and suspenseful ride, it's also keenly tuned into the fears of its day. Elisabeth Moss gives a stunning performance that's still widely regarded as one of the year's very best.
---
Color Out of Space
Director: Richard Stanley
Synopsis: A secluded farm is struck by a strange meteorite which has apocalyptic consequences for the family living there and possibly the world.
Where to watch: Exclusive to Shudder
2020 has taken a lot from us while giving very little in return. One thing it has given us is plenty of critically lauded H.P. Lovecraft-inspired content. Nicholas Cage is perfectly cast as the head of a family terrorized by a powerful and unknown force after a glowing meteorite crash-lands in their yard. Though it was released back in January, Richard Stanley's adaptation of Lovecraft's Color Out of Space is still one of the strangest and most memorable horror experiences you can have this year.
---
We Summon the Darkness
Director: Marc Meyers
Synopsis: Three best friends embark on a road trip to a heavy-metal show, where they bond with three aspiring musicians and head off to one of the girls' country home for an after-party.
Where to watch: Netflix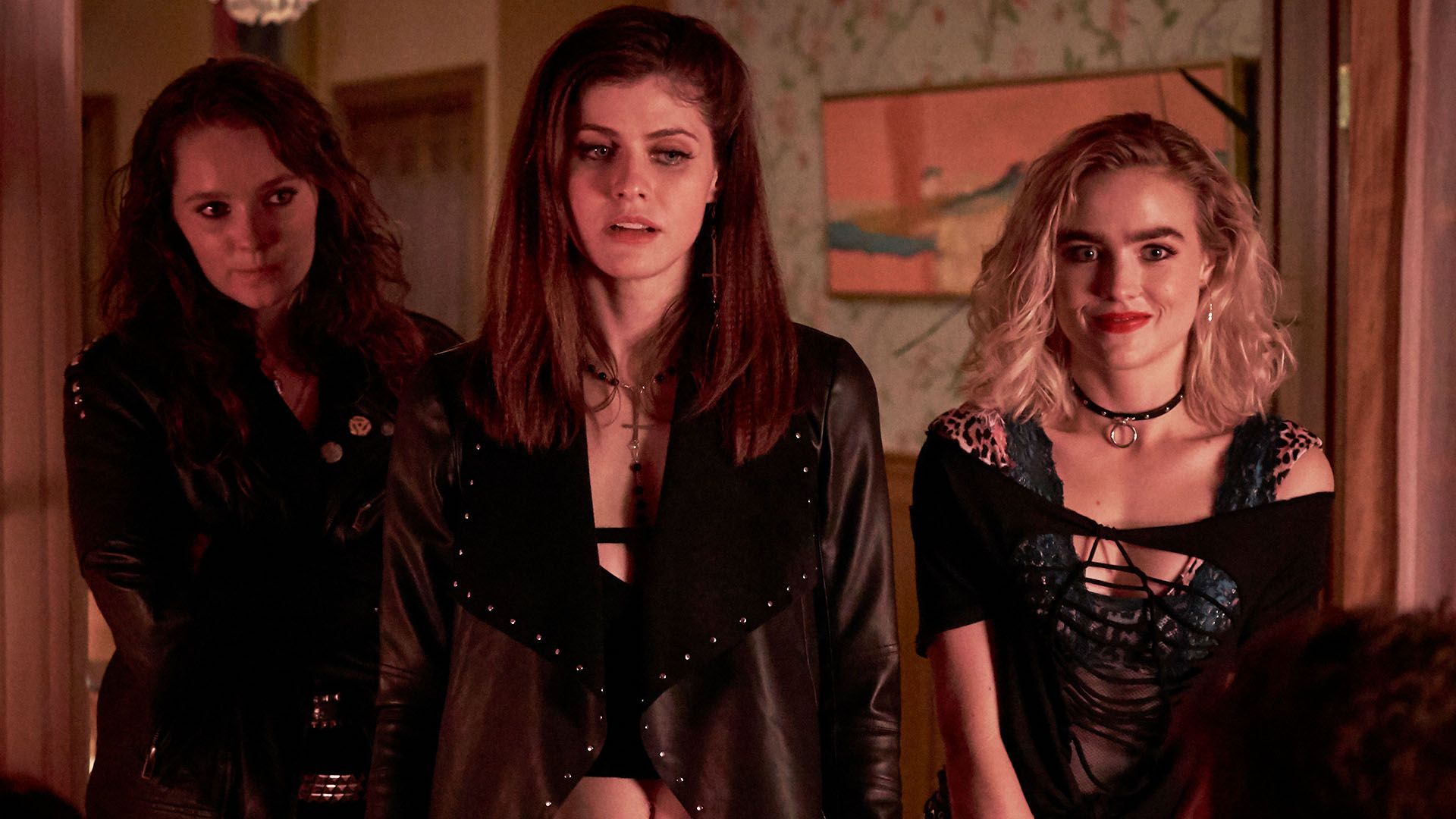 As I'm sure you've already surmised from the title, We Summon the Darkness is a ritualistic horror romp. If red robes and pentagrams aren't your scene, though, fret not. Everything Darkness does, it does with its tongue firmly planted in its cheek. Though I wouldn't call it a parody, the film casts a charm of sorts with an irreverent silliness that, admittedly, I found tough to resist.
---
Sea Fever
Director: Neasa Hardiman
Synopsis: The crew of a West of Ireland trawler, marooned at sea, struggle for their lives against a growing parasite in their water supply.
Where to watch: Hulu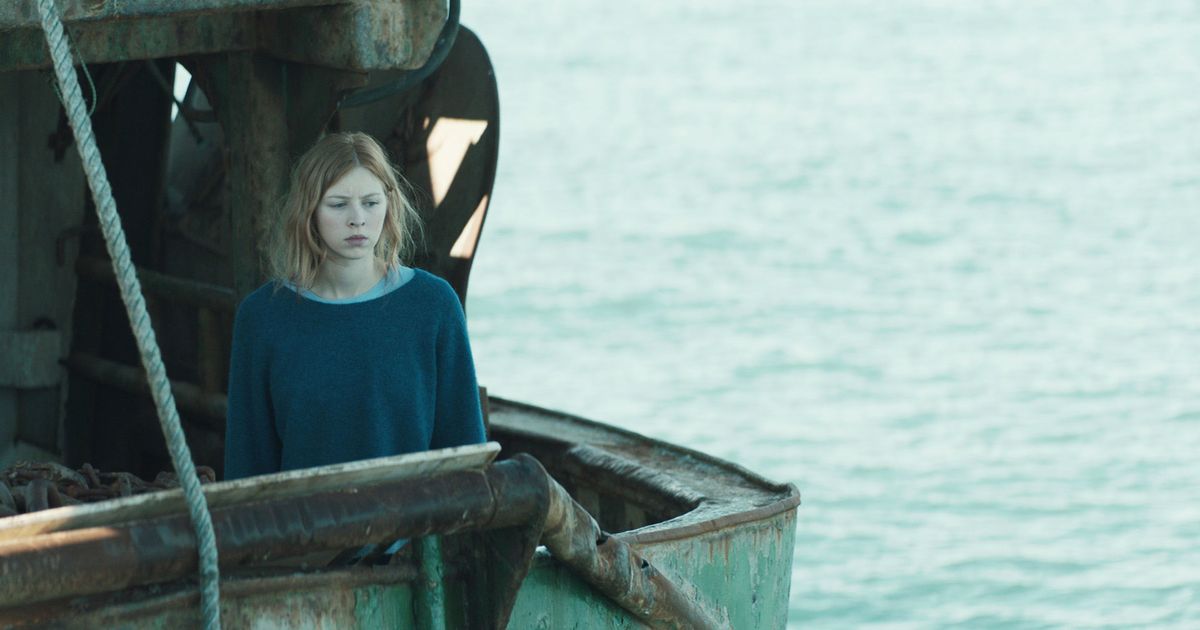 Sea Fever continues the year's fascination with H.P. Lovecraft. This time, however, the horrors are more nautical than cosmic, as a young marine biologist and her fishermen crewmates come to discover while out and about on what's supposed to be a routine venture at sea. As strange events start unfolding, tensions aboard the vessel rise and the drive to survive takes hold. Sharp direction, powerfully understated performances and nuanced character work are why Sea Fever joins After Midnight in my top ten films of 2020 so far.
---
Come to Daddy
Director: Ant Timpson
Synopsis: A man in his thirties travels to a remote cabin to reconnect with his estranged father.
Where to watch: Amazon Prime Video
Come to Daddy is one of the weirdest films you'll lay your eyes on this year. It is Elijah Wood after all. The man's filmography includes a feast of odd ducks, including the 2012 Maniac remake, The Greasy Strangler, and Mandy. Even among such singularities, Daddy stands out as something truly special thanks to its sustained uneasiness and touching familial themes, as well as a relentlessly shocking, bloody and darkly hilarious unfolding of events.
---
The Beach House
Director: Jeffrey A. Brown
Synopsis: A romantic getaway for two troubled college sweethearts turns into a struggle for survival when unexpected guests – and the surrounding environment – exhibit signs of a mysterious infection.
Where to watch: Exclusive to Shudder
I'm about to sound like a broken record. The Beach House is one of my top ten films of the year. It's also another quality Lovecraftian horror contribution to 2020. Again, unknowable nightmares slowly shatter the reality of relatable characters. Those of you who enjoy a good plodding descent into existential insanity, subscribe to Shudder and be sure to add The Beach House to your eldritch watchlist.
---
Get Duked!
Director: Ninian Doff
Synopsis: An anarchic, hip-hop inspired comedy that follows four city boys on a wilderness trek as they try to escape a mysterious huntsman.
Where to watch: Amazon Prime Video
The original title of this film, Boyz in the Wood (a play on John Singleton's Boyz n the Hood), should tell you all you need to know about its playful and rebellious nature. Get Duked! remixes familiar slasher tropes in fresh and often funny ways. The final track is a rambunctious and stylized black comedy with surprising heart and relevance. In the mood for a lighter scream and hardier laughs? Then thrown on Get Duked!
---
The Rental
Director: Dave Franco
Synopsis: Two couples rent a vacation home for what should be a celebratory weekend get-away.
Where to watch: Video on demand
The foundational premise of The Rental is both fascinating and deeply disturbing. In the age of the Airbnb, we assume without much thought to the contrary that whenever we pay a complete stranger to stay at their residence, that that complete stranger isn't going to do heinous things like bug the phonelines or wire the showerheads with a very small camera. But what if they did? How would you react? Though your suspension of disbelief will be pushed to its limit, The Rental gets enough right to warrant a… ugh, rental… for a spooky night in.
---
The Platform
Director: Galder Gaztelu-Urrutia
Synopsis: A vertical prison with one cell per level. Two people per cell. One only food platform and two minutes per day to feed from up to down. An endless nightmare trapped in The Hole.
Where to watch: Exclusive to Netflix
The Platform is a Spanish sci-fi horror film. Right away that would turn most western moviegoers away. If you're not a fan of subtitles, though, Netflix does offer an English dubbed version. Whichever way you prefer, I implore you to give The Platform a shot. Not just because it's an inventive and mesmerizing dystopian thrill ride, but because it might just be the best film from any genre so far this year.
---
Sputnik
Director: Egor Abramenko
Synopsis: The lone survivor of an enigmatic spaceship incident hasn't returned back home alone-hiding inside his body is a dangerous creature.
Where to watch: Video on demand
On the surface, Sputnik seems like a Russian rip-off of Alien. While it clearly takes more than a handful of cues from Ridley Scott's iconic picture, I am pleased to report that Sputnik boasts a thoroughly conceived identity all its own. And that identity is something much more thoughtful and deliberately paced than your average monster movie. You'd do best not to go into Sputnik expecting wall-to-wall thrills. It'd also do you well to not go in expecting to find an English dub of the film. As of writing this, one does not exist.
---
The Lodge
Directors: Severin Fiala, Veronika Franz
Synopsis: A soon-to-be stepmom is snowed in with her fiancé's two children at a remote holiday village. Just as relations begin to thaw between the trio, some strange and frightening events take place.
Where to watch: Hulu
The Lodge is far and away the most disturbed, haunting film I've seen so far this year. It's also my personal favorite. With it directors Veronika Franz and Severin Fiala have crafted a tightly wound, darkly atmospheric psychological thriller like something out of the 1970s. Hitting on similar themes of isolation and strained familial relations to the pairs previous feature Goodnight Mommy, The Lodge won't be for everybody. Tread lightly if you're not a fan of nontraditional endings.
---
Those are my 2020 horror movie recommendations for your 2020 Halloween movie marathon! What do you make of my picks? Do you agree with them? And which films did I sorely overlook? Hit up the comments below and let me and the rest of the horror movie loving world know your thoughts!