A new year brings with it a new slate of films. While most of us are more familiar with the mainstream Hollywood hits, each year offers up a delicious slate of lesser known genre fare. What is a genre film? While you could ask ten different film buffs and get ten different definitions, I will say this: a genre film is any film that relies on, to one degree or another, some aspect of science-fiction, horror, and/or fantasy. So without further ado, let's check out 15 of this year's most exciting indie genre flicks:
Color Out of Space (January 24)
Dir. Richard Stanley
The naturalistic sci-fi weirdness of Annihilation meets the stylish psychedelics of Mandy in Director Richard Stanley's candy-colored adaptation of H.P. Lovecraft's novel. After a space rock crash lands and starts mutating his farmland, Nic Cage must rage against the onslaught of extraterrestrial parasites if he hopes to keep his family safe. It's likely not going to be the happiest film of the new year, but it definitely has the potential to be the weirdest, and that's why I'm punching my ticket early for Color Out of Space.
---
The Vast of Night (January 26)
Dir. Andrew Patterson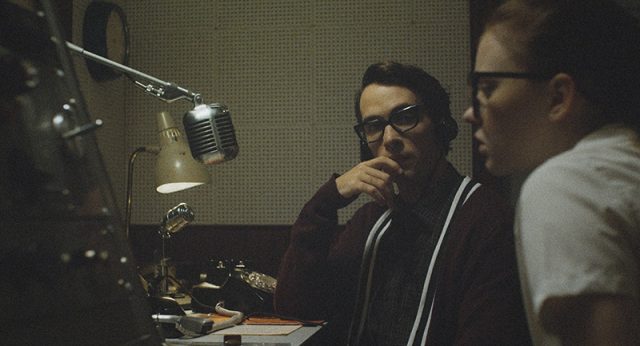 Andrew Patterson's directorial debut follows two kids in the 1950's as they investigate the source of a mysterious frequency that's fallen upon their New Mexico hometown. Giving off Stranger Things and The Twilight Zone vibes, The Vast of Night is a sleek-looking sci-fi thriller positively dripping with atmosphere and intrigue.
---
Gretel & Hansel (January 31)
Dir. Oz Perkins
I know what you're feeling. I'm not too hot on the idea of sitting through another mediocre extrapolation of the Grimm Fairytales myself. That said, if it's going to happen, then Oz Perkins (The Blackcoat's Daughter) is the guy I want calling the shots. His films effectively convey a sinister other-worldliness, similar to folktales that inspired Gretel & Hansel. On paper, at least, it seems like a match made in horror movie heaven!
---
The Lodge (February 7)
Dir. Veronika Franz & Severin Fiala
Goodnight Mommy is one of the most haunting and disturbing films of the last decade. It took a while, but with The Lodge, we are finally getting the next film from directors Veronika Franz and Severin Fiala. The two films seem to be hitting on similar themes of family and isolation. If Franz and Fiala have found a way to effectively mine that same material for yet another horrifying hurrah, then The Lodge is an automatic must-see for fans of the genre.
---
Come to Daddy (February 7)
Dir. Ant Timpson
Elijah Wood is an advocate of the dark and peculiar. Since his Middle Earth days, Wood has continually experimented with unconventional stories and storytelling methods. Come to Daddy is the latest bullet in that chamber. Wood stars as a father looking to reconnect with his estranged son, only to find that he can't escape his shady past. Wood's projects don't always hit their mark, but his passion is undeniable and at the very least, you can expect something quite unlike anything you've experienced before.
---
After Midnight (February 14)
Dir. Jeremy Gardner & Christian Stella
Romantic creature features are a rare batch of films. That's reason enough to mark After Midnight down on your horror lover's calendar. However, filmmakers Jeremy Gardner and Christian Stella (The Battery) don't seem content with just getting butts in seats. Judging from the trailer and early reactions, they want to tell an emotionally well-rounded story centered on a man who must contend with both the grief of losing a relationship and a mysterious monster from the nearby woods. Whoever or whatever comes out on top in the film, horror fans are the real winners here.
---
VFW (February 14)
Dir. Joe Begos
There is something so viscerally satisfying about watching bad things happen to a bunch of truly bad people. And that's exactly what you can expect from VFW when a band of war veterans take up arms to defend a teenage girl who's actions have wrought an onslaught of sadistic gangsters on their bar. Reminiscent of Assault on Precinct 13, VFW introduces modern flare to the action films of the 1970's. Plus Stephen Lang is one of cinema's most formidable badasses.
---
Swallow (March 6)
Dir. Carlo Mirabella-Davis
For whatever reason, body horror is the one sub-genre of horror that this blogger finds tough to sit through. While Swallow sounds more benign than say 2017's Raw or last year's Rabid, the synopsis here is still enough to make me shudder: a newly pregnant housewife becomes addicted to consuming increasingly dangerous objects. Naturally, this brings her into conflict with her family (the poor baby!) as well as herself. Raw meets Desperate Housewives? Talk about whetting one's appetite!
---
Boyz in the Wood (March 8)
Dir. Ninian Doff
Remember The Hunt, a horror film about wealthy folks hunting poor folks for sport? Originally slated for release September 27, 2019, it was shelved indefinitely following the Dayton and El Paso mass shootings a month prior. If you were looking forward to The Hunt, you're in luck! Boyz in the Wood tells the story of a tight-knit group of friends who compete for an award they believe will turn their lives around for the better. That is until they realize they're being hunted down by a sect of wealthy psychopaths. Not exactly an original premise, but the 2010's was the decade of brilliant debuts from young filmmakers. Perhaps this continues that wonderful trend!
---
Porno (March 9)
Dir. Keola Racela
---
The cheekily titled Porno is a upcoming horror comedy that follows a group of seemingly wholesome movie theater employees as they're tempted and terrorized by a sex demon. Having worked nearly a decade at a movie theater myself, I'm already sold. My professional experiences notwithstanding, this setup is utterly irresistible and sounds perfect for mining just as many gut-busting howls as heart attack-inducing scares.
Saint Maud (March 27)
Dir. Rose Glass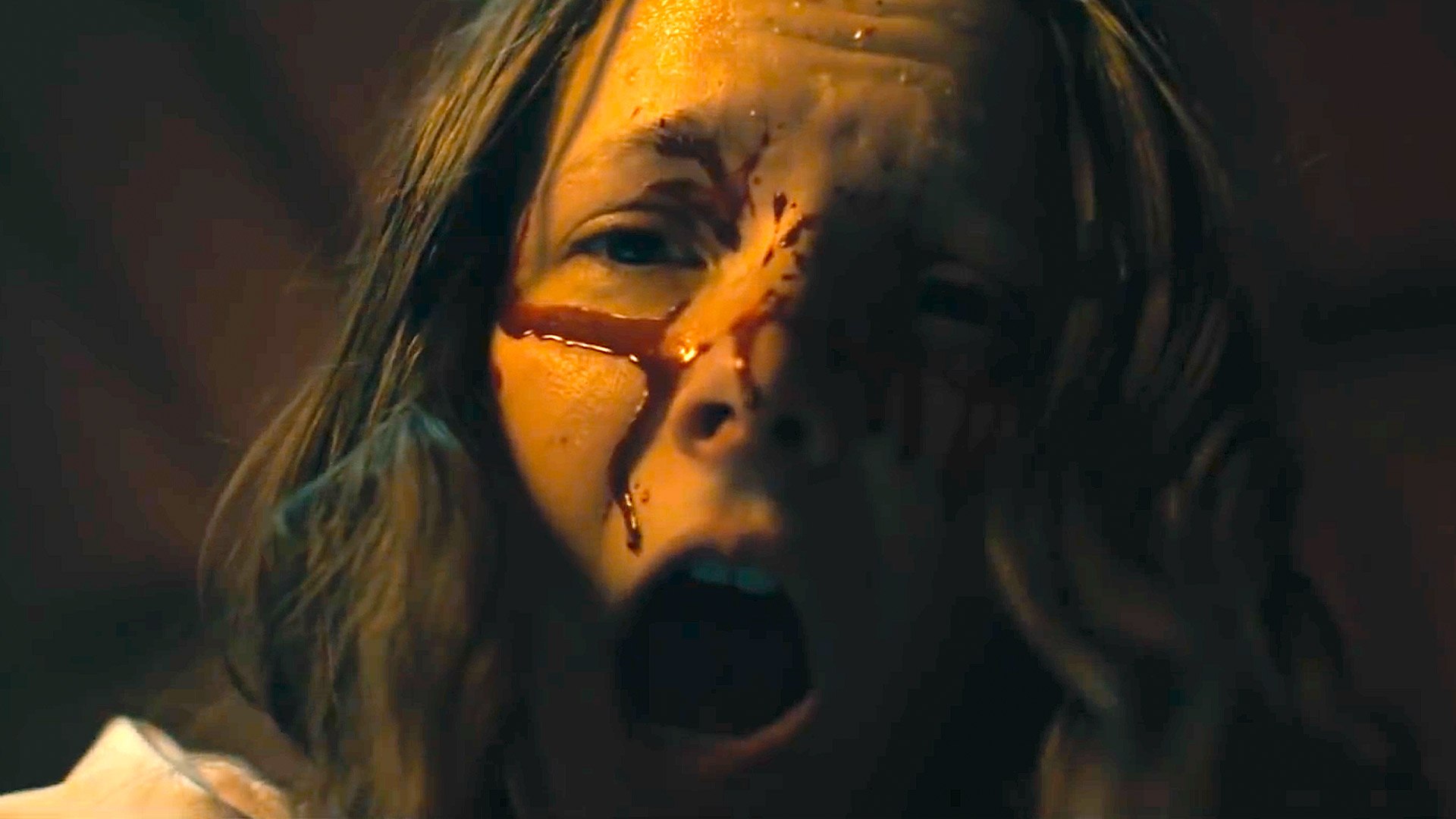 Saint Maud already made my earlier list of most-anticipated flicks of the year. A24 was responsible for some of the best and scariest horror movies of the last decade. They've also proven themselves the premiere port for fresh filmmakers looking to make a splash with their debut projects. Maud could potentially succeed as both.
---
Sea Fever (September 5)
Dir. Neasa Hardiman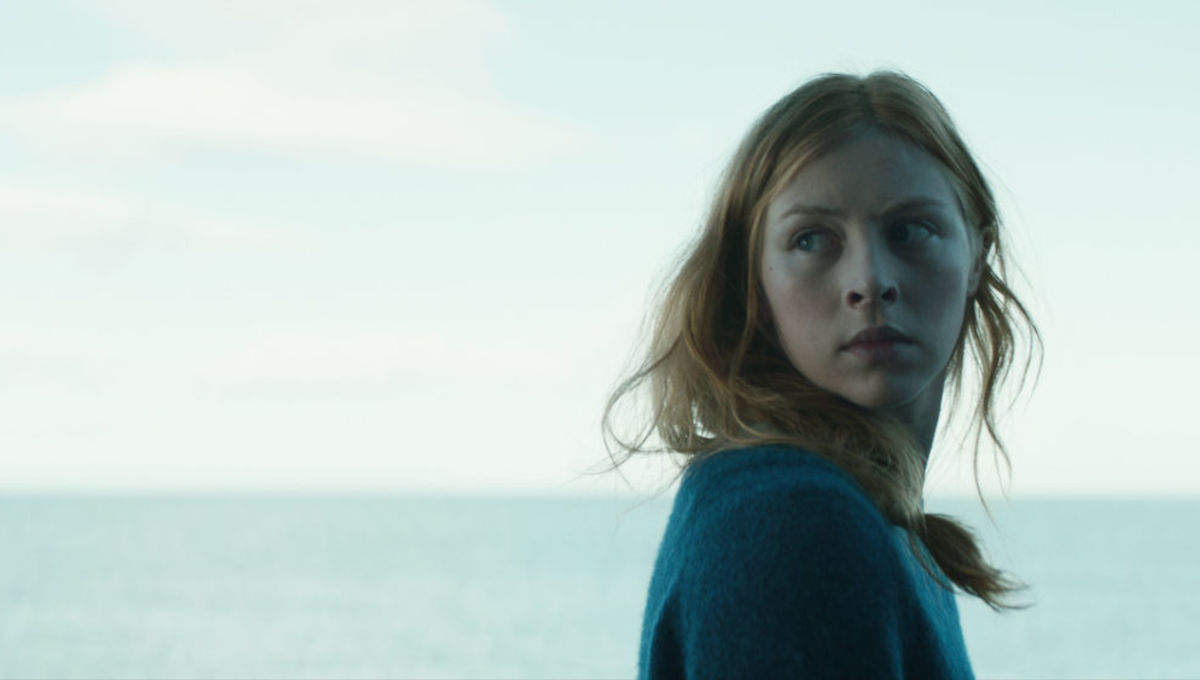 Sea Fever has been hooking critics during its run at festivals. Director Neasa Hardiman has seemingly crafted a seafaring creature feature with a deeper catch and told a harrowing tale of survival. What if we have more in common with the monsters we fear most?
---
Guns Akimbo (September 9)
Dir. Jason Lei Howden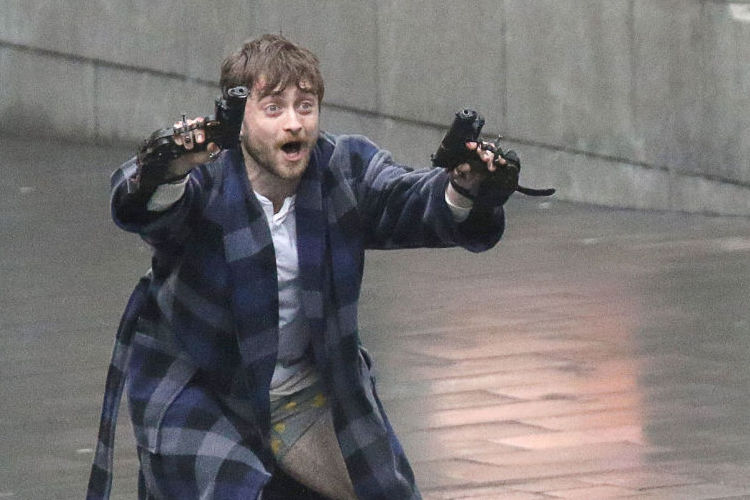 Like Elijah Wood, Daniel Radcliffe is building a filmography which features many different types of stories. Guns Akimbo definitely fits the bill. Radcliffe stars as a self-proclaimed loser who wakes up after being ambushed by burglars to find a pair of guns bolted to his hands as part of a sadistic web series. The explosive first trailer suggests Guns Akimbo will be a kinetic, candy-colored action comedy. And with stars like Radcliffe and Ready or Not's Samara Weaving, this flick has shot straight up on my list of most-anticipated films of 2020.
---
The Platform (TBA)
Dir. Galder Gaztelu-Urrutia
Netflix made waves last year after it picked up the Spanish horror film The Platform for exclusive distribution for 2020. A platform of food descends through a vertical prison. Inmates have two minutes to grab as much food as they want off the trey before it drops down to the next cell. Those lucky enough to catch The Platform during its run at festivals have praised it for its unique premise and searing social commentary, among other things. If you haven't already train yourself to get past the one-inch barrier of subtitles (as Bong Joon-ho said), because this sounds like it could make a lot of top ten lists come the end of the new year.
---
The Reckoning (TBA)
Dir. Neil Marshall
The Reckoning has seen its fair share of troubles during production. Still, director Neil Marshall made one of the most terrifying horror films of the 21st century with 2005's The Descent. That immediately makes any new film from him a priority.
---
Those are 15 under-the-radar genre flicks to keep an eye out for this year. What do you make of this list and which films not present would you like to suggest? Sound off in the comments below and let me know!