The Turning (January 24, 2020)
Directed by: Floria Sigismondi
Written by: Carey W. Hayes & Chad Hayes
Starring: Mackenzie Davis, Finn Wolfhard & Brooklynn Prince
Synopsis: Hired to take care of two orphans, a young nanny starts to believe that their country mansion is haunted.
Why you should start screaming: Admittedly, my expectations will only get so high for a movie released in January. Still, the recent trailer is selling a consistently creepy tone and fittingly cold aesthetic, perfect for a horror movie releasing in the dead of winter. Not to mention the film boasts a lot of talent. Steven Spielberg on board as executive producer. Director Floria Sigismondi has helmed episodes of some of the best recent television in Daredevil and The Handmaid's Tale. Carey and Chad Hayes wrote both of The Conjuring films. On screen we have future Oscar-winner Mackenzie Davis, Stranger Things star Finn Wolfhard and the young Blooklynn Prince, who gave an Oscar-caliber child performance in 2017's The Florida Project. And of course there is the influential novel The Turning of the Screw by Henry James, on which this film is based.
---
The Invisible Man (February 28, 2020)
Directed by: Leigh Whannell
Written by: Leigh Whannell
Starring: Elisabeth Moss, Oliver Jackson-Cohen & Storm Reid
Synopsis: A woman receives the news of her abusive ex-boyfriend's suicide. She begins to rebuild her life for the better. However, her sense of reality is put into question when she begins to suspect her deceased lover is not actually dead.
Why you should start screaming: Leigh Whannell have tag teamed to kick off two of the most iconic and successful horror franchises of the 21st century in Saw and Insidious. Needless to say, they're men who know their way around the genre. As if that wasn't impressive enough, Whannell wrote and directed Upgrade, one of the decade's most unique and thrilling films of the decade. Plus he's gathered a formidable cast in Elisabeth Moss (The Handmaid's Tale), Oliver Jackson-Cohen (The Haunting of Hill House) and Storm Reid (A Wrinkle in Time). Seeing Whannell put his own spin on H.G. Wells' iconic story is one of the things I'm looking forward to most next year.
---
A Quiet Place: Part II (March 20, 2020)
Directed by: John Krasinski
Written by: John Krasinski
Starring: Emily Blunt, Cillian Murphy, Djimon Hounsou, Noah Jupe & Millicent Simmonds
Synopsis: Members of the Abbott family and a mysterious stranger fight for survival against otherworldly creatures that hunt by sound.
Why you should start screaming: A Quiet Place came out of nowhere to rock the box office and horror world in 2018, with some critics even calling it the best film of the year. It featured a unique spin on the monster movie, some well-crafted scares and a handful of genuinely heartfelt performances. While many fear Part II may suffer from sequel-itis, John Krasinski is once again back in the director's chair and while we won't be seeing him on screen again, he is introducing two juggernaut performers to the series with Cillian Murphy and Djimon Hounsou. Of course we can't forget about the rest of the Abbott family, all of whom will be making a triumphant return. Lose a little, gain a lot!
---
Untitled Saw Project (May 15, 2020)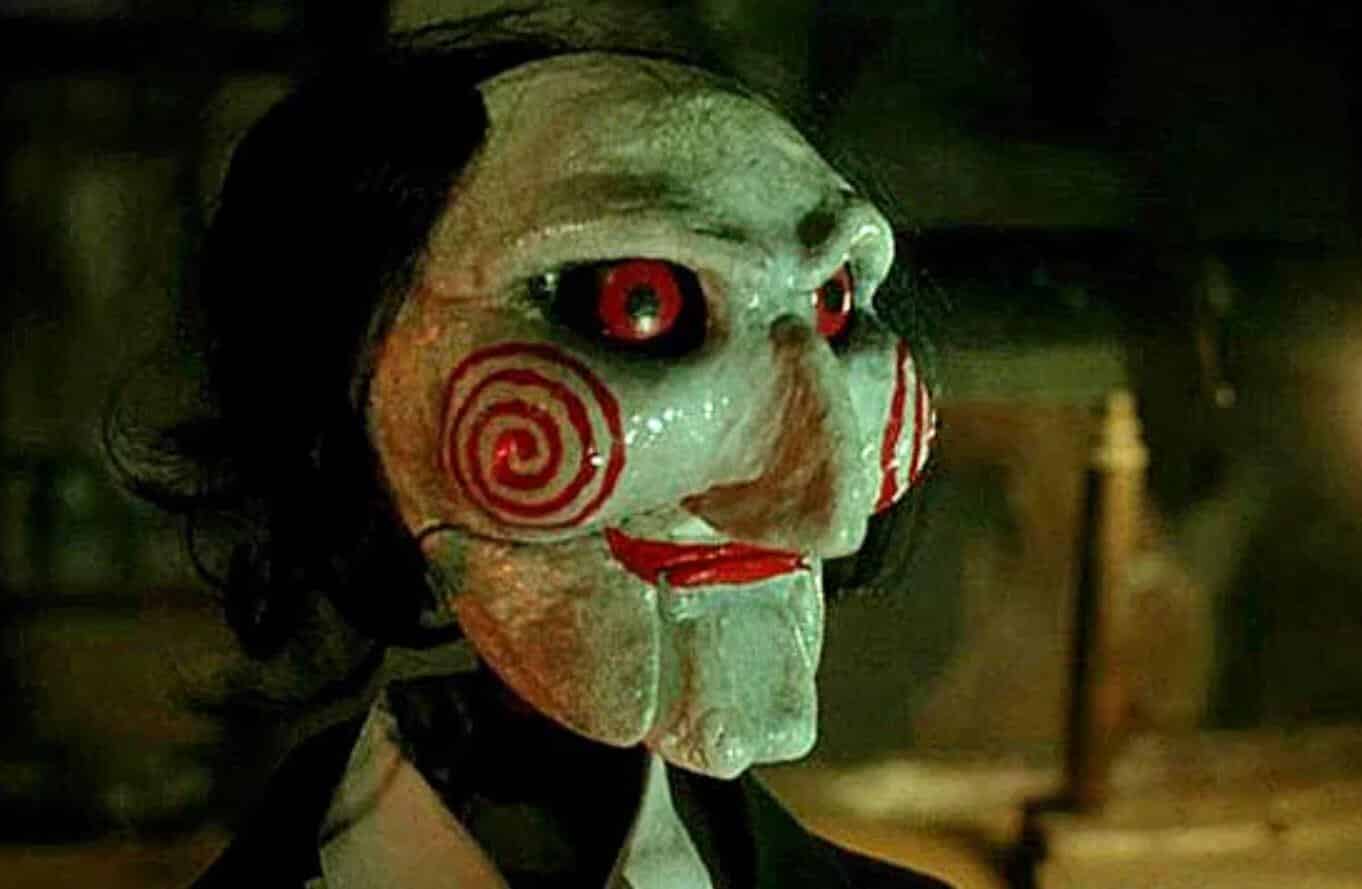 Directed by: Darren Lynn Bousman
Written by: Pete Goldfinger & Josh Stolberg
Starring: Chris Rock, Samuel L. Jackson, Max Minghella & Marisol Nichols
Synopsis: Two cops investigate a series of grisly crimes.
Why you should start screaming: Before you roll your eyes, listen here. I know we're about to talk about *sigh* another Saw movie, but there are some legitimate reasons to look forward to the untitled ninth film in the series, if you aren't already. First and foremost, this isn't just another sequel. What makes this film so different? Get this. The story this time around was conceived by– and I kid you not– Chris Rock. Yes, THAT Chris Rock. Not only did Rock come up with the idea, but he's also starring in the freaking thing! And if that wasn't reason enough to check out Saw in 2020, Samuel L. Jackson himself will be appearing in the film as Rock's father. Even if the whole ordeal only winds up amounting to nothing but a wacky experiment, it's still a must-see.
---
Candyman (June 12, 2020)
Directed by: Nia DaCosta
Written by: Jordan Peele & Win Rosenfeld
Starring: Yahya Abdul-Mateen II, Colman Domingo & Teyonah Parris
Synopsis: A "spiritual sequel" to the 1992 horror film 'Candyman' that returns to the now-gentrified Chicago neighborhood where the legend began.
Why you should start screaming: There is much to admire about the original 1992 Candyman starring Tony Todd. For one it's based on a novel by acclaimed horror writer Clive Barker. It also digs it something a little deeper than blood and guts and in doing so not only gave us a rare romantic horror, but it gave us our only black slasher icon to date. Despite the two later and more formulaic sequels, it's easy to understand why Get Out and Us filmmaker Jordan Peele would be attracted to the property. The Oscar-winner is dedicading himself to forging a career making smart and effective horror films about being black in America. What's more, he's pulled together an impressive pool of talent to bring his re-imagining to the screen. Even if Peele isn't the one calling the shots on set, Candyman is shaping up to be something special.
---
Last Night in Soho (September 25, 2020)
Directed by: Edgar Wright
Written by: Edgar Wright & Krysty Wilson-Cairns
Starring: Anya Taylor-Joy, Diana Rigg, Matt Smith, Thomasin McKenzie & Terence Stamp
Synopsis: N/A
Why you should start screaming: So we haven't gotten a synopsis for Last Night in Soho. Who cares? It's an Edgar Wright film and that's all this writer needs to make it not just one of his most anticipated horror movies of 2020, but one of his top ten most anticipated films in general. Wright has proven over the years to be a unique voice in the industry. He imbues each film with a singular, kinetic energy that has made for great fun across a variety of genres. Speaking of a diverse filmography, this will mark Wright's first legitimate horror-thriller and he couldn't have picked a more fitting star with Anya Taylor-Joy. Can this come out tomorrow, please?
---
Halloween Kills (October 16, 2020)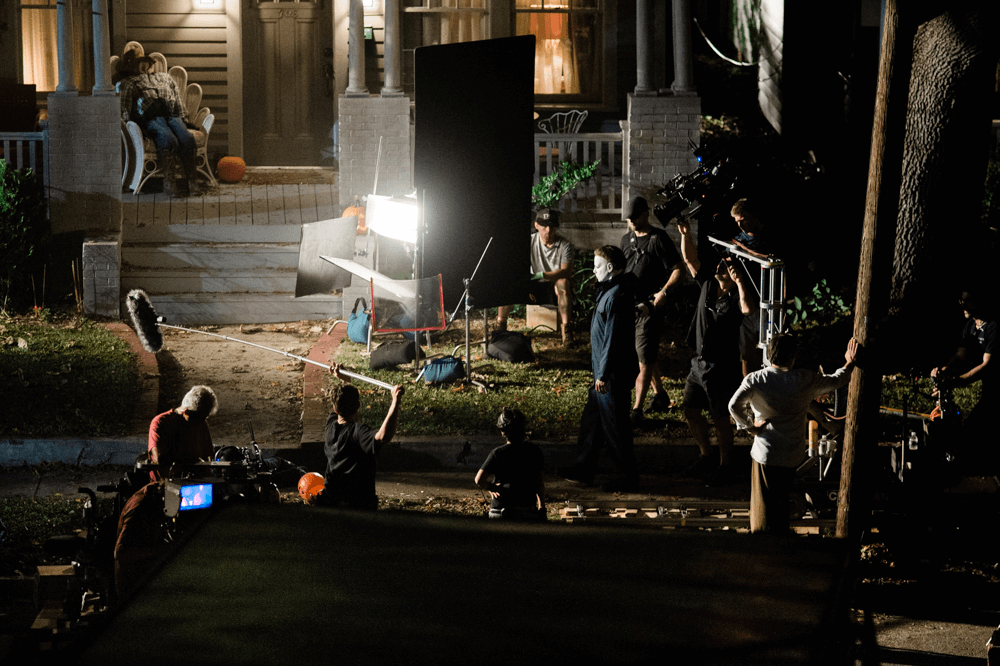 Directed by: David Gordon Green
Written by: David Gordon Green, Danny McBride & Scott Teems
Starring: Jamie Lee Curtis, Anthony Michael Hall, Judy Greer & Kyle Richards
Synopsis: The saga of Michael Myers and Laurie Strode continues in the next thrilling chapter of the Halloween franchise.
Why you should start screaming: Last year's Halloween was one of, if not the best film in the series since John Carpenter's 1978 original. Thankfully, that same creative team is returning for the series' next two installments, beginning with next year's Halloween Kills. Even John Carpenter himself is staying on board to compose the score, which was arguably the creepiest and best thing about the 2018 film. Michael Myers is a box office monster, so he will never truly go away. For fans of the long-running franchise, it's tough to be mad about the outcome of his latest resurrection.
---
Malignant (TBA 2020)
Directed by: James Wan
Written by: James Wan & Ingrid Bisu
Starring: Annabelle Wallis, Maddie Hasson , Jake Abel & Ingrid Bisu
Synopsis: N/A
Why you should start screaming: After his big budget excursion with Aquaman, James Wan is scaling things down and returning to his horror roots for his next project, Malignant. Not much is known about the film, but Wan did say it is inspired by the Italian giallo horror films of the 1960's and 1970's. As mentioned earlier in this post, Wan is the father of the modern studio horror flick. He's responsible for no less than three ongoing horror franchises, each having started off as an original idea by Wan. Will Malignant be next? Only time will tell, but it's definitely something to keep an eye on regardless.
---
The Pale Door (TBA 2020)
Directed by: Aaron B. Koontz
Written by: Aaron B. Koontz, Cameron Burns & Keith Lansdale
Starring: Melora Walters, Devin Druid & Zachary Knighton
Synopsis: After a train robbery goes bad, two brothers leading a gang of cowboys must survive the night in a ghost town inhabited by a coven of witches.
Why you should start screaming: Cowboys and witches facing off in the wild west. Need I say more?
---
The Collected (TBA 2020)
Directed by: Marcus Dunstan
Written by: Patrick Melton & Marcus Dunstan
Starring: Josh Stewart, Dot-Marie Jones, Navi Rawat & Tom Atkins
Synopsis: N/A
Why you should start screaming: It's been seven years since The Collection, the follow-up to the cult horror hit The Collector from 2009. Needless to say, slasher fans have been waiting too long. Though the ending to the last film put a nice bow on the series, it's undeniably thrilling to see that the Collector hasn't stopped collecting. Though we don't known much in the way of story, Josh Stewart is coming back which seems to suggest that the Collector is not yet done with Arkin, nor Arkin with him. Hopefully The Collected can deliver a definitive and satisfying ending to what so far has been a bloody and brutal face-off.
---
Those are our ten most anticipated horror movies coming in 2020. What do you make of this list? Which films are you equally excited to see and which ones did we leave out? Sound off in the comments below and let your thoughts be read!