Now that Fall is finally here, it's time to turn our attention away from the loud summer spectacles to the quieter melodramas of Oscars season. For many of us this is the most exciting time of year because it's typically when we get a lot of the year's best films. But let's be real, it's also the time of year us hardcore nerds get to start compiling our Academy Award predictions. And that's exactly what we'll be doing here, beginning with the most coveted award in the industry.
Now theoretically, the members of the Academy of Motion Picture Arts and Sciences can nominate up to ten Best Picture nominees each year; however, because the way their quirky voting system is set up, filling all ten slots is a statistical unlikelihood. That's a shame, especially in a year like 2019 where there is a surplus of excellent selections. That said the season is still very young and this is only my first round of predictions, so I'm simply going to go ahead and share the ten films I believe the Academy is most likely to nominate for the prestigious top honor this February. So slip on your coziest cardigan, bust out your funniest jokes and let's get to list.
A Beautiful Day in the Neighborhood (Sony)
Director: Marielle Heller
Writers: Micah Fitzerman-Blue, Noah Harpster
Cast: Tom Hanks, Susan Kelechi Watson, Matthew Rhys
Plot: A jaded magazine writer is assigned a profile of Fred Rogers.
Why it'll get nominated: Fred Rogers has been at the forefront of the cultural consciousness lately thanks to last year's phenomenal documentary Won't You Be My Neighbor? Now America's dad will be played by… America's other dad? I'm talking about Tom Hanks, who, in addition to being one of our finest performers, is the clear and obvious choice to portray Rogers. Like the television icon did to journalist Tom Junod in real life, this film will undoubtedly win over the hearts of moviegoers as well as the Academy's ballots.
---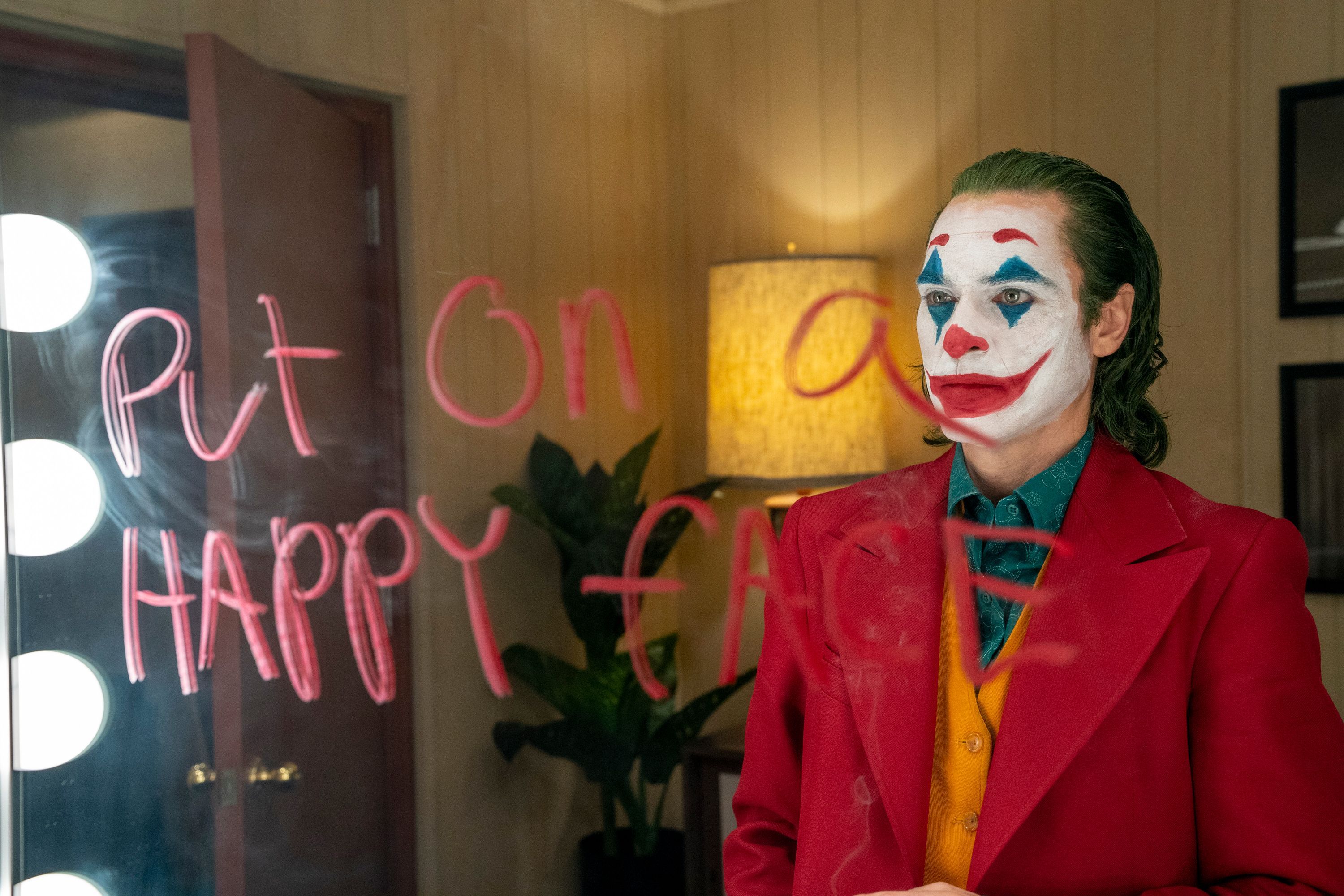 Joker (Warner Bros.)
Director: Todd Phillips
Writers: Todd Phillips, Scott Silver
Cast: Joaquin Phoenix, Robert De Niro, Zazie Beetz, Frances Conroy
Plot: A failed stand-up comedian is driven insane and becomes a psychopathic murderer.
Why it'll get nominated: Joker is receiving wild acclaim out of the festival circuit with extra praise being piled on Joaquin Phoenix's portrayal of the Clown Prince of Crime. Tod Phillips' film even took home the Golden Lion at the Venice Film Festival. Phoenix is the most compelling performer without an Oscar and he's thrice been nominated for the award. It's about time he got his due.
---
Once Upon a Time in Hollywood (Sony)
Writer/Director: Quentin Tarantino
Cast: Leonardo DiCaprio, Brad Pitt, Margot Robbie
Plot: A faded TV actor and his stunt double strive to achieve fame and success in the film industry in 1969.
Why it'll get nominated: Quentin Tarantino is a living legend whose films inevitably garner some awards attention. However, the filmmaker has yet to secure a Best Picture win. If I didn't know any better, I'd say his ninth film was specifically designed to give him his best chance yet at nabbing the elusive honor. It's set in Los Angeles during the sweet spot of the late 60's/early 70's, centers around Hollywood and features a historic on screen pairing in Leonardo DiCaprio and Brad Pitt (both Oscar darlings in their own right).
---
The Farewell (A24)
Writer/Director: Lulu Wang
Cast: Awkwafina, Tzi Ma, Diana Lin
Plot: A Chinese family discover their grandmother has only a short while left to live and decide to keep her in the dark, scheduling a wedding to gather before she dies.
Why it'll get nominated: The Farewell is a unique and challenging film about conflicting cultural mores that will have you questioning your own traditions. It's also one of the most sincere films of 2019 and boasts one of the year's most memorable ensembles. A well-deserved batch of Oscar nominations will also give the Academy an opportunity to recognize the many outstanding achievements of an Asian American female filmmaker, which is something they haven't concerned themselves with in the first 90 years of the Oscars.
---
Marriage Story (Netflix)
Writer/Director: Noah Baumbach
Cast: Scarlett Johansson, Adam Driver, Laura Dern
Plot: A stage director and his actor wife struggle through a gruelling, coast-to-coast divorce that pushes them to their personal and creative extremes.
Why it'll get nominated: The Academy has always loved a good cry and judging from the early buzz, it seems like Noah Baumbach's latest (some are even saying greatest) brings the rain. Reportedly, it also brings the performances. Many are calling both Scarlet Johansson and Adam Driver's work some of the year's finest.
---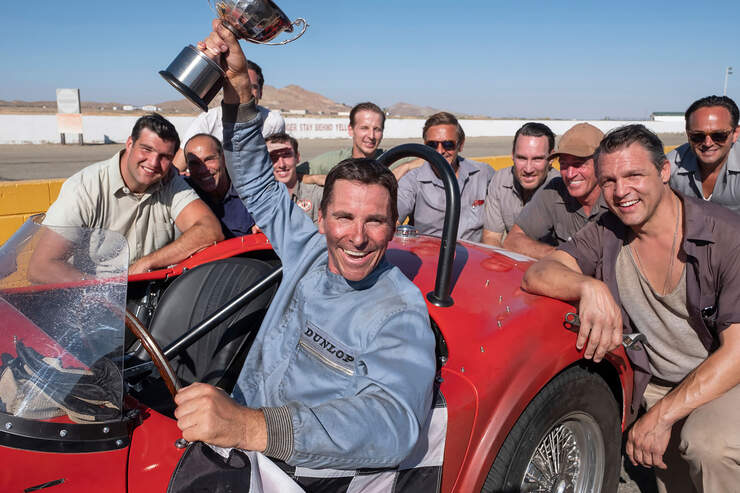 Ford v. Ferrari (20th Century Fox)
Director: James Mangold
Writers: James Mangold, Jason Keller, Jez Butterworth, John-Henry Butterworth
Cast: Christian Bale, Matt Damon, Caitriona Balfe, Jon Bernthal, Remo Girone
Plot: The true story of the battle between Ford and Ferrari to win Le Mans in 1966.
Why it'll get nominated: If there is one thing that the Academy loves almost as much as they love themselves, it's an underdog story. They're also pretty big fans of stories based on true events. This film checks both of those boxes and does so with an artful swipe. James Mangold is one of the successful studio directors out there and possess a overwhelmingly successful track record of adapting real world stories for the silver screen. And you can't forget Christian Bale. Not only is the guy one of our most talented actors, but of the four films he's starred in since 2010 that were based on true stories, all four were nominated for Best Picture at the Academy Awards. Bonus trivia: Bale was similarly nominated for his performance in each of those films.
---
Jojo Rabbit (Fox Searchlight)
Writer/Director: Taika Waititi
Cast: Roman Griffin Davis, Thomasin McKenzie, Rebel Wilson, Stephen Merchant, Alfie Allen, Sam Rockwell, Scarlett Johansson, Waititi
Plot: A young boy in Hitler's army finds out his mother is hiding a Jewish girl in their home.
Why it'll get nominated: Taika Waititi is well liked in the industry and his filmography up to this point is largely celebrated by critics and general audiences alike. That says good things about Jojo Rabbit's Oscar chances. What's more is that Hollywood likes to think of itself as bold and Waititi's decision to spoof the holocaust is nothing if not bold. But there's more to this film than flaying the Fuhrer. According to those who've caught it during its festival run, Jojo Rabbit is bursting at the buckle with heart and heartfelt performances all around.
---
Little Women (Sony)
Writer/Director: Greta Gerwig
Cast: Saoirse Ronan, Florence Pugh, Timothee Chalamet, Emily Watson, Meryl Streep
Plot: Four sisters come of age in America in the aftermath of the Civil War.

Why it'll get nominated: There are some stories that Hollywood just can't seem to get enough of. One of them is Louisa May Alcott's Little Women, which has been made and remade and adapted time and again since the dawn of filmmaking, so you just know Academy voters are predisposed to liking Greta Gerwig's upcoming film. Gerwig herself was nominated for Best Director for 2017's Lady Bird, making her just the second women in history to receive the nom. Seeing is how that movie marked her feature directorial debut, Gerwig can only improve as a filmmaker. Plus the star-studded cast she's pulled together for Little Women will predictably merit its own awards buzz.
---
The Irishman (Netflix)
Director: Martin Scorsese
Writer: Steven Zaillian
Cast: Robert De Niro, Al Pacino, Joe Pesci
Plot: A mob hitman recalls his possible involvement with the slaying of Jimmy Hoffa.
Why it'll get nominated: What can you say about Martin Scorsese that hasn't already been said and a thousand times before? He's one of the most influential directors to ever step behind a camera and has made some of the most iconic films of all time. Fortunately for The Irishman, he's also one of the most respected names in Hollywood which means his projects don't usually have to do much to get voters' eyeballs. There's extra hype surrounding Scorsese's Netflix collaboration as it sees him back in his element, organized crime, and re-teams the director with some of the most beloved actors to ever grace the screen.
---
Parasite (Neon)
Writer/Director: Bong Joon-ho
Cast: Song Kang Ho, Lee Sun Kyun, Cho Yeo Jeong
Plot: All unemployed, Ki-taek's family takes peculiar interest in the wealthy and glamorous Parks for their livelihood until they get entangled in an unexpected incident.
Why it'll get nominated: Festival goers have absolutely been eating Parasite up and many are referring to it as one of the year's best. Writer/director Bong Joon-ho has seemingly been building momentum over his career, crafting films that garner all sorts of looks from a variety of interested parties. From the sounds of it, Parasite may just be the one that pushes him over the edge and into Oscar territory. Not to mention the Academy every so often likes to sneak in a critically lauded foreign film into a Best Picture slot.
---
Those are my early predictions for which films we'll see nominated for Best Picture at the 91st Academy Awards in February. What do you make of my list? Do you agree with my picks? Am I leaving out any films you think will make the cut? Drop down to the comments below and let me know!