John Wick: Chapter 3– Parabellum hits theaters this coming weekend and is currently generating some exciting buzz. I unabashedly love the John Wick films. The first one is one of my favorite films of all time, but obviously that wasn't always the case. Other than it starred Keanu Reeves, I knew absolutely nothing about John Wick when I sat down to screen it in 2014. To be honest, I wasn't even looking forward to it. I assumed it was just another vehicle for a washed-up action star. Obviously, I was way off the mark with that one.
So with the confluence of both the third John Wick movie and the conclusion of the 2010s upon us, I was inspired to compile a list of the best films with which I had the same or a similar experiences with over the decade.
Fruitvale Station
Back before Creed and Black Panther, both Director Ryan Coogler and star Michael B. Jordan proved themselves strong storytellers with their first feature film Fruitvale Station. The film chronicles the sad, true life story of Oscar Grant III (Jordan), a young black man who was unjustly gunned down by Bay Area police. Like the film's director and star, I was not aware of the story prior to Fruitvale Station, but the confluence of all of them has never left me since.
---
How to Train Your Dragon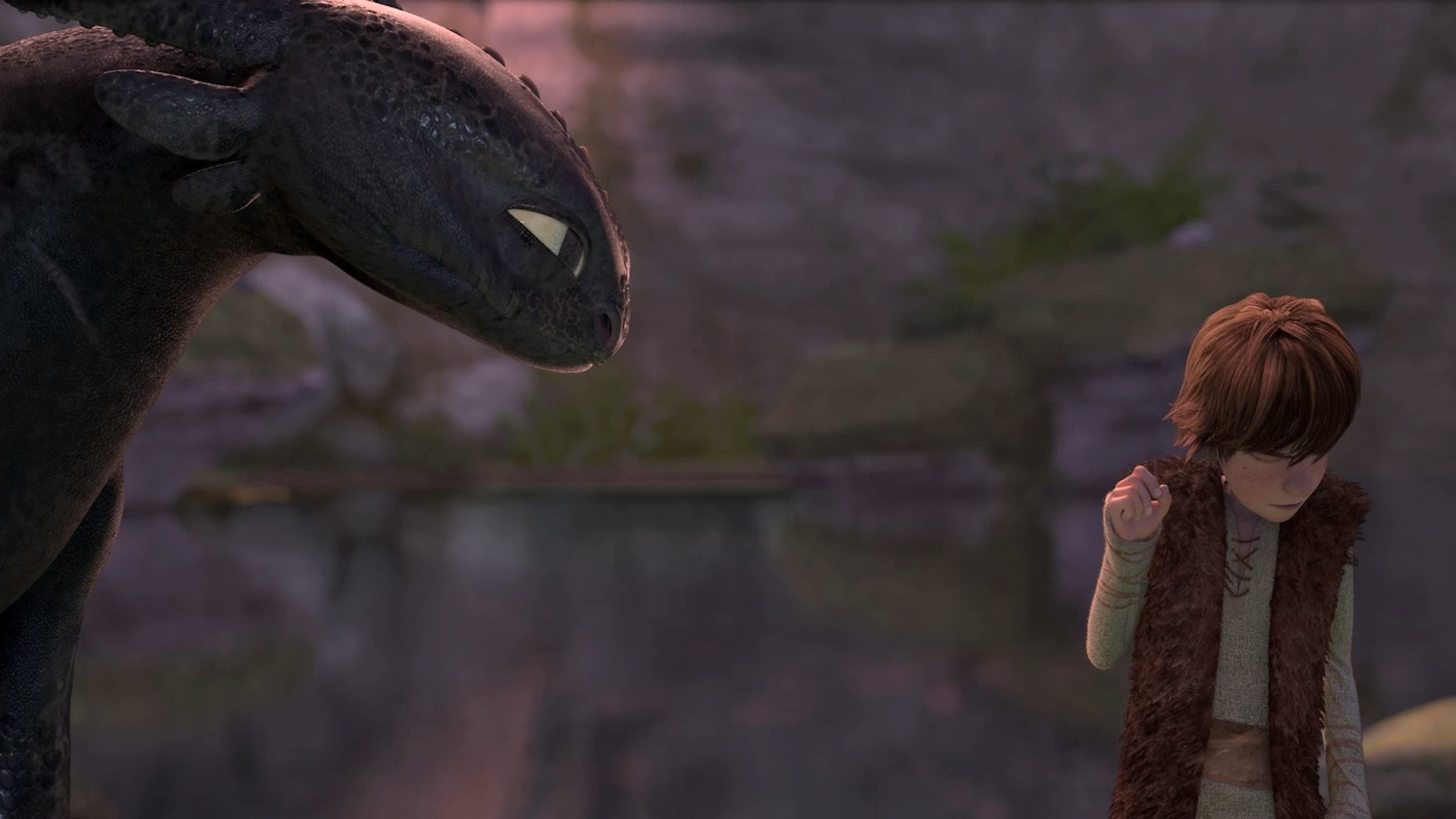 How to Train Your Dragon has grown into one of the finest film trilogies of the decade, although that isn't something we could've seen coming prior to the release of the first film back in 2010. Directors Dean DeBlois and Chris Sanders' only directorial effort prior was Lilo & Stitch nearly a decade earlier. Plus the film was based on a series of children's books that I had never even heard of nor did the project boast the voices of any attention-drawing talents. Knowing all this, I didn't know what to expect from this movie and I definitely didn't expect to fall in love with a boy and his dragon as much as I did.
---
Krisha
Trey Edward Shults put himself on the map with his first feature film Krisha, a dark, compelling melodrama drama about a mother who returns to her family after ten years. A decade's worth of dirty laundry inevitably gets aired out. The tension builds and builds throughout the film as the camerawork becomes increasingly frantic. Eventually, Krisha explodes and the calamitous consequences of the past spill out through mesmerizing performances.
---
The Lobster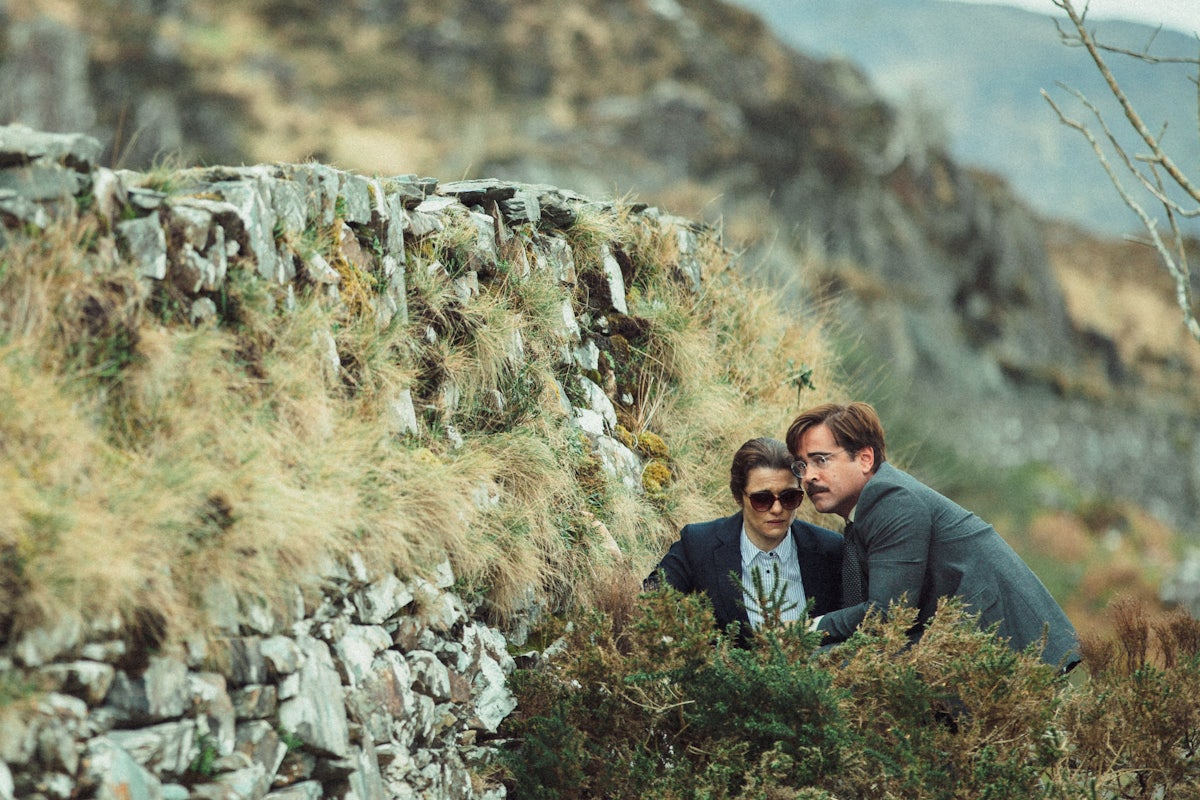 Greek filmmaker Yorgos Lanthimos has made a name for himself with a trio of recent projects, the latest of which The Favourite was nominated for numerous Academy Awards, including Best Picture. The Lobster was the beginning of it all and it was my first exposure to the director's signature style. The Lobster is a creative, often funny, beautifully photographed and strongly acted send-up of the nonsensical stigma society absurdly places on the idea of being single.
---
Good Time
Before Good Time, I had no clue who Ben and Josh Safdie were and Robert Pattinson to me was still the sparkling vampire from Twilight. It didn't take long for me to come around. Pattinson gives a tremendous performance here, leading an impressive cast as a low-life criminal having the worst night of his life as he tracks through the neon-laden New York underground to get his brother out of jail. The film's stylized visual flare works in tandem with the performances to draw you in and you won't want to be let go until the very end.
---
Drive
Danish filmmaker Nicolas Winding Refn had already caught the astute eyes of the independent world prior to 2011's Drive. However, most people, including myself, did not know anything about his work until Ryan Gosling put on the scorpion jacket. Like Good Time, Drive demonstrates some gorgeous neon-lit cinematography. It also boasts one of the decade's most memorable soundtracks on its way to delivering a brutal, slow-burning thriller anchored by a star-studded cast that includes Gosling, Carey Mulligan, Bryan Cranston, Christina Hendricks, and Ron Perlman.
---
Prisoners
Much like Nicolas Winding Refn, Denis Villeneuve was a rising star before he made Prisoners. Similarly, I hadn't heard of the guy until 2013's Prisoners. I was initially drawn to the film by its A-list cast in Hugh Jackman, Jake Gyllenhaal, Paul Dano, Viola Davis and Terrance Howard. The story that unfolded before me was gritty, heartbreaking and uncomfortably grounded as well the performances were everything I could have hoped for from this collection of on-screen talent. At the same time, I couldn't help but be blown away by Villeneuve's confident direction, eye for detailed storytelling, and emotional acuteness.
---
John Wick
As I mentioned earlier, I was not expecting anything from John Wick. Stuntmen-turned-directors Chad Stahelski and David Leitch had never helmed anything in the past, let alone a feature film and Keanu Reeves at the time was a washed-up action star. Boy did I have egg on my face walking out of the theater. John Wick is a film that knows what it is, a hyper-violent action thriller with some of the most visually arresting choreography around and its tongue planted firmly in cheek featuring an endlessly intriguing underground of eccentric killers. Although Reeves isn't quite a Shakespearean performer, his limited range perfectly suits the eight-piece assassin and his dedication to the demanding physicality of the role is never in question.
---
Ex Machina
Alex Garland was a sci-fi novelist and a screenwriter before taking on director duties for the first time with Ex Machina. Knowing nothing about the film, its cast or filmmaker, I went into this film with a clean slate. It later became one of my all-time favorite films. Ex Machina is a deliberately paced, contemplative moral tale about a programmer (Domhnall Gleeson) who's selected by an eccentric genius (Oscar Isaac) to help evaluate the human qualities of a highly-advanced android named Ava (Alicia Vikander). Thrillingly enough, the film hit me with unexpected twists and turns and complex performances. Though technically a small venture, Ex Machina asks a lot of big, hard-hitting questions, much like the artificial intelligence at its center.
---
There you have it, my list of the most pleasantly surprising films of the 2010s. What do you make of my picks? Do you agree? Which films did you know nothing about going in but walked out loving it this past decade? Jump down to the comments section and let me know! I'd love to hear from you!